LET'S MEET AT AIRPORT SHOW DUBAI
EFLA is showcasing the broadest and the most certified AGL circuit component product portfolio during the Airport Dubai Show 2018. Come and visit our stand 5152 to hear about our latest cases around AGL circuits, circuit protection and electronics encapsulation for underground installations at airfields, which present one of the most demanding environment for electronics.
We look forward to seeing you!
Please feel free to contact our team at the exhibition to set up a meeting:

Sami Heikkinen: Director, Sales & Marketing, sami.heikkinen[at]efla.net

Kalle Roselli: Manager, Sales & Product management (EMEA), kalle.roselli[at]efla.net

Jiasheng Tang: Manager, Sales & Product management (APAC), Jiasheng.tang[at]efla.net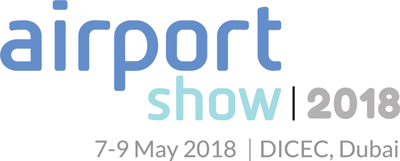 EFLA will be presenting at the Airport Show 2018 in Dubai, United Arab Emirates, at the Dubai International Convention and Exhibition Center (DICEC) from the 7th to the 9th of May, 2018. Please visit our stand 5152.
For more information about the show, please visit the exhibition web page: https://www.theairportshow.com/home