ACCESSORIES
REQUEST A QUOTE
U-29 PRIMARY CONNECTOR ADAPTER
Solves the problem of making simple primary installation in limited space by allowing the male and female connector to be assembled in a 180° angle. The unit complies with FAA-L-823 styles 2 and 9. Wiring 6 mm², 19 strands, 5 kV.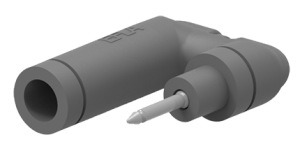 KDCA.U-29
Main benefits
Easy and fast installation
Strong encapsulation materials fit to all operational environments
Adapter for connecting primary female and male in a 180° angle
Check out our installation instruction for the U-29 Primary Connector Adapter
---
SECONDARY CIRCUIT Y -CONNECTORS
Offers quick solution to handle more complex secondary circuit application requirements in terms of parallel transformer setting, double loading on secondary and short impedance on secondry side.
Main benefits
Special solution for special secondary requirement
Easy and fast installation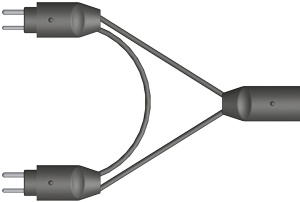 KDCA.2PR
If the load supplied by standard AGL series transformers is insufficient, it is possible to use two AGL series transformers connected through KDCA.2PR.
Note: When the secondary circuit is earthed, only one of the transformers can have the earthing option. Otherwise, the secondary circuit will short circuit. Distance between connectors is approx. 20 cm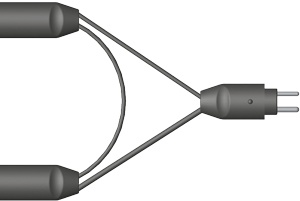 KDCA.P2R
In some cases, it is possible to use two loads after one AGL series transformer, the KDCA.P2R being designed for this purpose. Distance between connectors is approx. 20 cm.
Materials: Both of the above mentioned products are made by assembling prefabricated products in combination. Please see page 16 for material information.
Check out our installation instruction for the Y-Connectors in the Secondary of AGL Series Transformers
---
SECONDARY SHORT CIRCUITING CONNECTOR
KDC506.SHORT
This connector is designed for the short circuited secondary side of an unused AGLST, almost eliminating the impedance of the secondary side. The connector also operates as a watertight cap. Current rating: 20A, Voltage rating: 600V