AGL Transformers for Series Circuits
FAA AC 5345-47, L-830 / L-831, EN 61823
The new range of Efla's KR600 series circuit transformers are especially designed for use in AGL systems with individual lamp control. KR600 transformers have a very low leakage inductance which facilitates the adjustment of individual lamp control systems on circuits where the signal is transmitted through series cable. Since the KR600 transformers comply with all major international standards, it is a clear benefit that they can be installed already in the initial installation phase on circuits that are possibly changed into individual lamp control circuits at a later stage.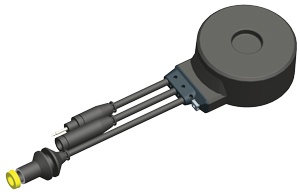 REQUEST A QUOTE
---
Toroidal shape
The toroidal shape of the transformers is optimum for the sizes regularly used in supplying lights in airfields. Transformers are certified by FAA and approved by IEC. They also comply with ICAO annex 14 and several national standards.
Water tightness is achieved using several water barriers resistant to the latest chemicals used in airfields, while the encapsulation material has excellent electrical characteristics and excellent resistance to weathering.
---
With earthing (grounding) or without earthing
Efla supplies transformers with or without earthing. If earthing is requested it is connected to the end of the secondary winding in the side of the larger socket.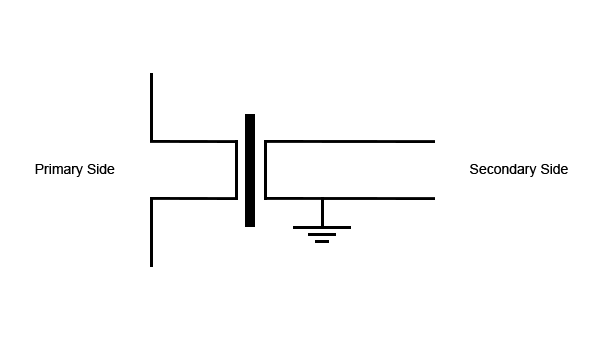 The thicker pin on the secondary receptacle is grounded.
---
Primary leads
The transformers have two primary leads, standard length 0.6 m, cross section min 6 mm2
One lead with FAA L-823, Style 2 plug
One lead with FAA L-823, Style 9 receptacle
---
Secondary leads
The transformers have one secondary lead of 1.2 m in length with cross-section min. 2.5 mm2, 0.6 kV.
Secondary lead fitted with a style 8 connector
Upon request, the transformers can be equipped with other cable sizes and lengths or with a style 7 connector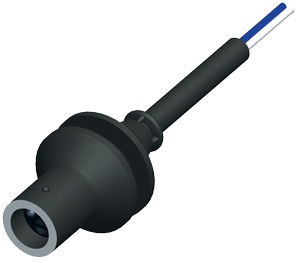 Style 8
---
MATERIALS ENCAPSULATION
Thermoplastic elastomer (TPE) is a modern material with excellent electrical and mechanical properties and good chemical resistance to the chemicals typical used at airfields. TPE also has A very good resistance to weathering, its insulation withstanding UV-radiation and ozone exposure. The material is also resistant to the effects of temperature (below 135 C°, 275F).
---
PINS AND SOCKETS
Tin-plated copper or brass for the contact parts, while the socket is supplied with a copper beryllium sleeve–type spring, ensuring adequate contact pressure.
ELECTRICAL
| | | | | | | | | | |
| --- | --- | --- | --- | --- | --- | --- | --- | --- | --- |
| Rated Power [W] | Rated Current [A] | Efla type with earthing | Efla type without earthing | FAA | Type | Power range [W] | Load Ohm | Efficiency % | Power Factor |
| 10/15 | 6.6/6.6 | KR621 | KR621.1 | L-830-16 | L-831-16 | 10-15 | 0.34* | >70 | >0.97 |
| 20/25 | 6.6/6.6 | KR625 | KR625.1 | L-830-17 | L-831-17 | 20-25 | 0.57* | >70 | >0.97 |
| 30/45 | 6.6/6.6 | KR631 | KR631.1 | L-830-1 | L-831-1 | 25-60 | 0.57-1.38 | >85 | >0.97 |
| 65 | 6.6/6.6 | KR636 | KR636.1 | L-830-3 | L-831-3 | 50-85 | 1.15-1.95 | >85 | >0.97 |
| 100 | 6.6/6.6 | KR641 | KR641.1 | L-830-4 | L-831-4 | 80-125 | 1.84-2.87 | >85 | >0.97 |
| 150 | 6.6/6.6 | KR646 | KR646.1 | L-830-19 | L-831-19 | 120-178 | 2.75-4.13 | >90 | >0.97 |
| 200 | 6.6/6.6 | KR651 | KR651.1 | L-830-6 | L-831-6 | 160-230 | 3.67-5.28 | >90 | >0.97 |
| 300 | 6.6/6.6 | KR661 | KR661.1 | L-830-10 | L-831-10 | 220-338 | 5.05-8.25 | >90 | >0.97 |
| 500 | 6.6/6.6 | KR681 | KR681.1 | L-830-14 | L-831-14 | 400-523 | 12.00* | >90 | >0.97 |
* According to FAA AC 150/5345-47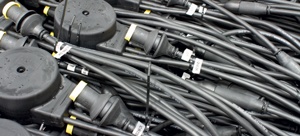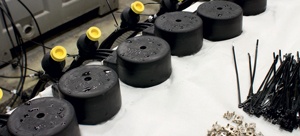 LEAKAGE INDUCTANCES
| | | | | | | |
| --- | --- | --- | --- | --- | --- | --- |
| Efla type with earthing | Efla type without earthing | Power [W] | Short circuited current [A] | Open circuit voltage [V] | L (magn) | L (leak) |
| KR621 | KR621.1 | 10/15 | 6.7 | 8 | 13.0mH | 20µH |
| KR625 | KR625.1 | 20/25 | 6.7 | 8 | 13.0mH | 20µH |
| KR631 | KR631.1 | 30/45 | 6.7 | 13 | 16.0mH | 30µH |
| KR636 | KR636.1 | 65 | 6.7 | 16 | 19.0mH | 40µH |
| KR641 | KR641.1 | 100 | 6.7 | 23 | 14.0mH | 40µH |
| KR646 | KR646.1 | 150 | 6.7 | 25 | 24.0mH | 50µH |
| KR651 | KR651.1 | 200 | 6.7 | 41 | 25.0mH | 60µH |
| KR661 | KR661.1 | 300 | 6.7 | 70 | 35.0mH | 100µH |
| KR681 | KR681.1 | 500 | 6.7 | 100 | 64.0mH | 130µH |
Check out the installation instructions for the KR600 and the KR500 transformers