EFLA ENCAPSULATION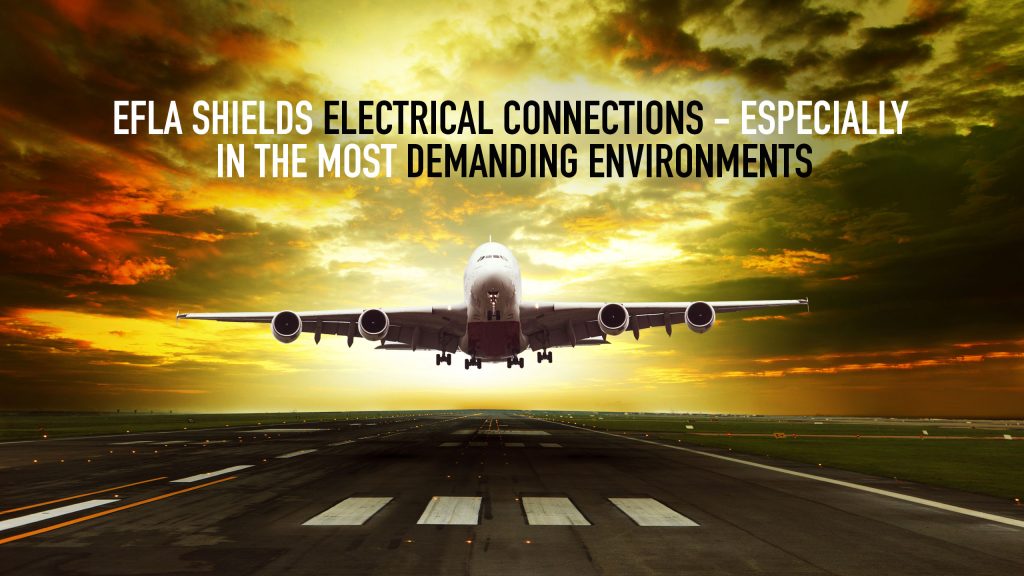 Protection for electrical airfield systems
Airfields are getting more intelligent in terms of monitoring and controlling, parallel circuits and other new technologies will create challenges that haven't been answered before, and as a surplus, the standards and requirements are changing and all the changes have to be implemented without compromising the safety of the air traffic. EFLA offers you a way to protect your most sensitive components in a secure, sustainable and efficient way.
A FAST AND EASY PROTECTION SOLUTION
What you need is what you get
We like to keep things simple. Our approach is always pragmatic and hands on which leads to great solutions. We can help you find the perfect solution and our 30+ years experience from successful operations on airfields all around the globe helps us to understand the environment, the standards and the norms.
Our process saves your time and money
The design and manufacturing process is very effective. The whole process will last up to max. three months from scratch to manufacturing. In addition, the used methods lead to a less expensive final product.
Who we are and why you should choose us
EFLA is the leading manufacturer of AGL-components and a trusted partner of most of the global airfield lighting solution providers. We are known in the market for our high quality, agile response times and best customer service. We are using the same proven methods on our own products as we are now offering you.
We offer you a cost-effective way to protect your electronics and other equipment in a watertight encapsulation. Our method is resistant to high and low temperature, shock, vibration, environmental and solvents and compliant for even the most sensitive electronics all around the world. Our processes are also very sustainable since zero waste is produced and all the materials used are recyclable.
Defining your needs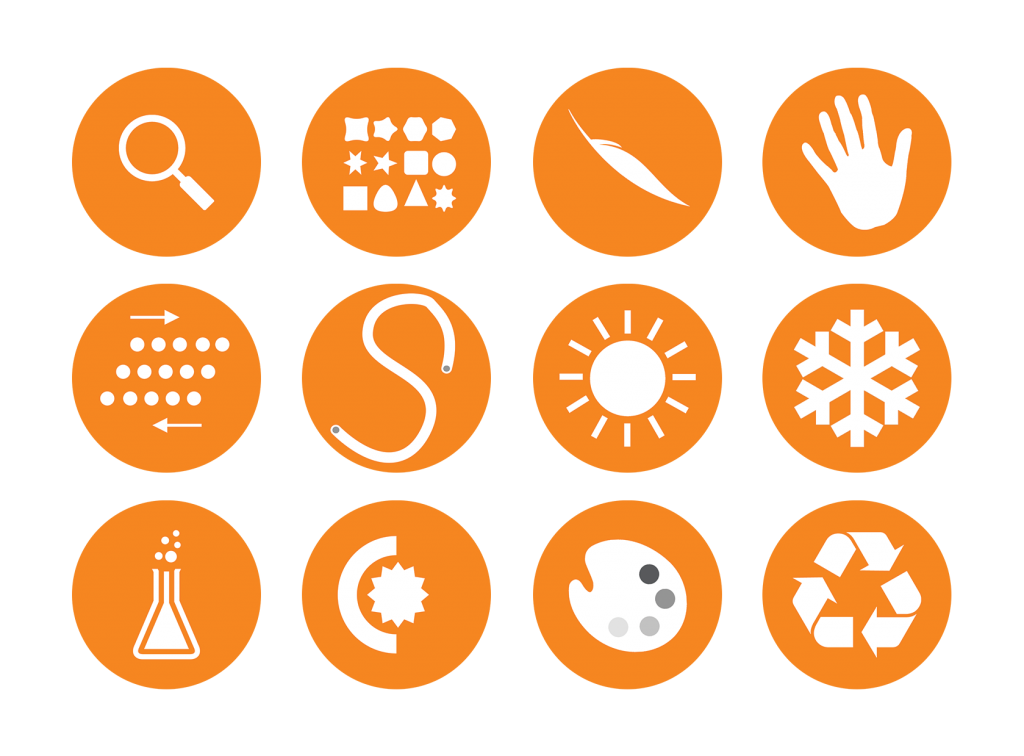 We believe in full cooperation and co-creation with our customers. Best results can be reached only by defining your needs thoroughly. We can help you to find the best solution! The first step of the design concentrates on a checklist to base your design on:
Size
Shape
Weight
Soft/Hard
Non-slip
Flexibility
UV & Weather Resistance
High/Low Temperature
Chemical/Fluid Resistance
Abrasion Resistance
Color
Recyclability
EFLA'S ENCAPSULATION CONCEPT: OUR TOOL SAVES YOUR TIME AND MONEY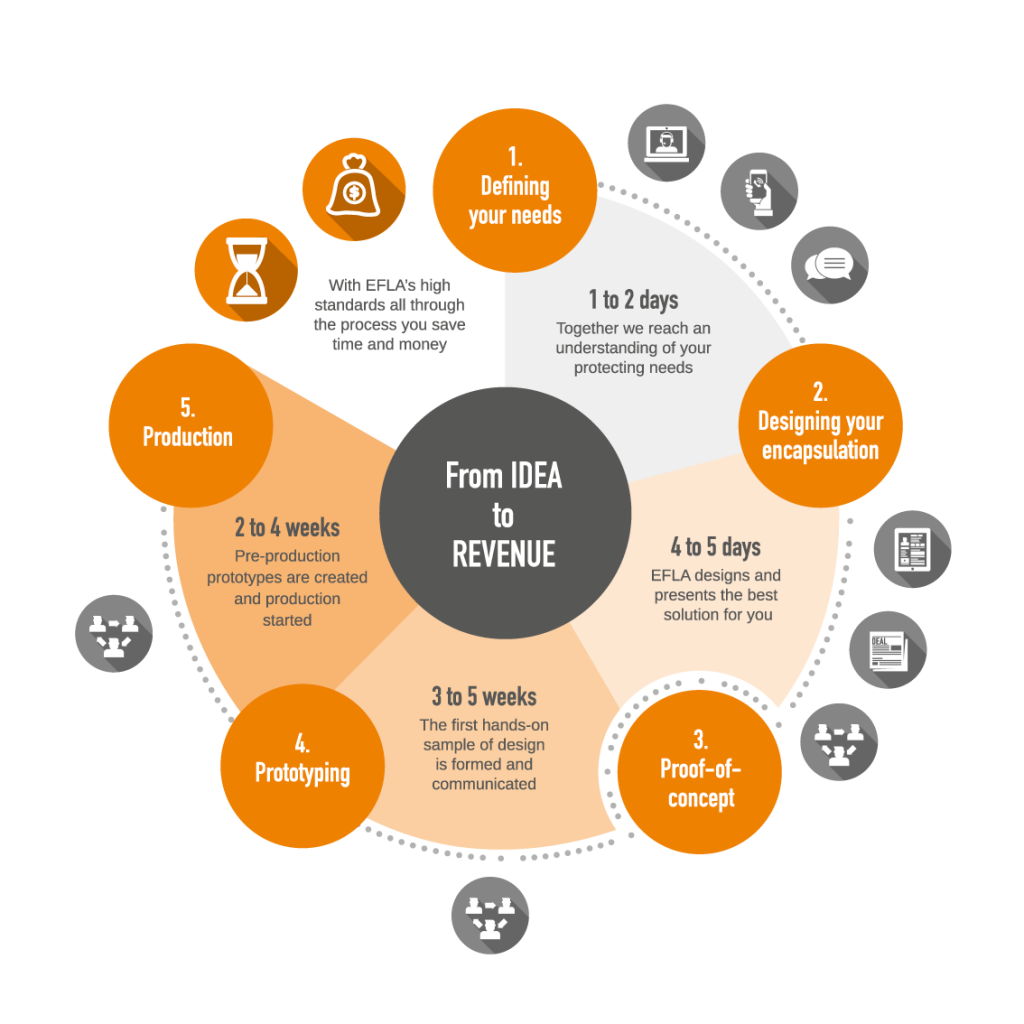 AIRFIELD LIGHTING – THE MOST DEMANDING ENVIRONMENT FOR PROTECTION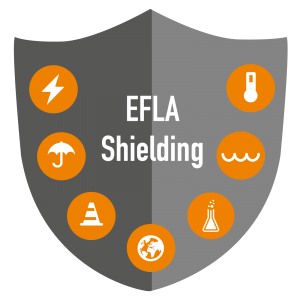 Main benefits of EFLA's encapsulation concept
Long experience in electrical systems on airfields
Intelligent solutions for evolving standards
Cost and time efficient
Resistant to temperature, vibration, environment and chemicals
Smaller, lighter and non-box shape for even the most sensitive parts
Building a success story
EFLA has already been part of many success stories in electronics encapsulation. We are encapsulating PCB's and other sensors for the airfield environment with a 100 % success rate. Now we are looking for new success stories and would like to help you to make the airfields more advanced than ever before.
For more information, give us a call or fill in the contact form!
Do you like what you see? Give us a call and lets start to develop your systems together!