MATERIALS
ENVIRONMENTAL POLICY
Efla Oy's environmental policy seeks both to minimize the environmental impact of the company's activities and improve the firm's long-term competitiveness by anticipating requirements for environmental protection set by customers and the authorities.
Responsible care for environmental, health, safety and quality issues forms an inseparable part of Efla's policy. We constantly strive to improve our capabilities. Efla's products are manufactured with the best, economically available technology.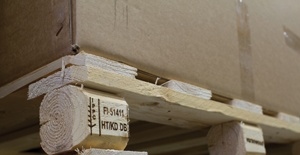 MANUFACTURING AND DESIGN
Efla also offers tailored products and components for various customers globally, focusing on designs with a variety of performance features to provide the optimum solution. Quality is based on skilled labor and modern production control.
Efla Oy has been certified with the 9001 (2008) Managing System and ISO 14001 (2004) ISO Environmental System.
MATERIALS ENCAPSULATION
Thermoplastic elastomer (TPE) is a modern engineering material with excellent electrical and mechanical properties and good chemical resistance to the chemicals used at airfields. TPE also has very good resistance to weathering, its insulation withstanding UV-radiation and ozone exposure. The material is also resistant to the effects of temperature (below 135ºC).
Our experience lies in all classes of TPEs over a wide range of applications specially designed for airfield lighting solutions. Due to close cooperation with global suppliers, Efla Oy always uses the newest technology. Efla Oy has been molding Thermoplastic Elastomers (TPEs) for almost 30 years.
PINS AND SOCKETS
Tin-plated copper or brass for the contact parts, while the socket is supplied with a copper beryllium sleeve-type spring, ensuring adequate contact pressure.
ROHS
According to EU directive No 2002/95/EC, the use of lead, mercury, cadmium, hexavalent chromium, polybrominated biphenyls and polybrominated diphenyl ethers (hereinafter Restricted Materials) is restricted or prohibited in electrical and electronic equipment. Based on the declarations of our suppliers and the fact that Efla does not add restricted materials during the manufacturing process, or the materials used are below the limits proposed by the technical adaptation committee of the EU, we can declare that all of our products such as insulation materials, metal parts including primary and secondary options, connectors and AGL transformers are designed and manufactured according to the EU directive. Please contact the factory if a declaration of conformity is required.
PACKING MATERIAL
The connectors are packed in recyclable cartons. Each connector kit is individually packed in a low density polyethylene (LDPE) plastic bag. ISPM15, International Phytosanitary Standard for Wood.