THANK YOU FOR VISITING OUR STAND!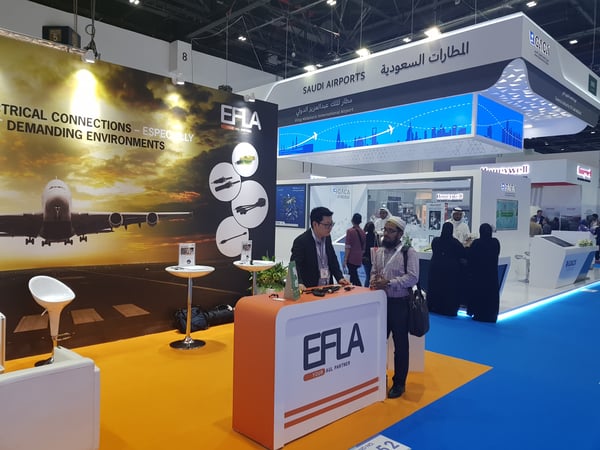 We would like to thank all our customers and partners for visiting our stand at this year's Dubai Airport Show! The exhibition was a great success and gave us the chance to showcase our global product portfolio and latest products but also receive valuable feedback about Middle Eastern market specialties. Thank you also to everybody who took part in our questionnaire. We will contact the winner personally!
We are looking forward to meeting you our next exhibition at Inter Airport China in Beijing from 5th to 7th of September 2018.
EFLA Team
---
LET'S MEET AT AIRPORT SHOW DUBAI
EFLA is showcasing the broadest and the most certified AGL circuit component product portfolio during the Airport Dubai Show 2018. Come and visit our stand 5152 to hear about our latest cases around AGL circuits, circuit protection and electronics encapsulation for underground installations at airfields.
We look forward to seeing you!
Please feel free to contact our team at the exhibition to set up a meeting:

Sami Heikkinen: Director, Sales & Marketing, sami.heikkinen[at]efla.net

Kalle Roselli: Manager, Sales & Product management (EMEA), kalle.roselli[at]efla.net

Jiasheng Tang: Manager, Sales & Product management (APAC), Jiasheng.tang[at]efla.net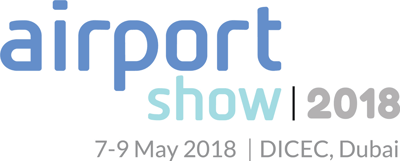 EFLA will be presenting at the Airport Show 2018 in Dubai, United Arab Emirates, at the Dubai International Convention and Exhibition Center (DICEC) from the 7th to the 9th of May, 2018. Please visit our stand 5152.
For more information about the show, please visit the exhibition web page: https://www.theairportshow.com/home